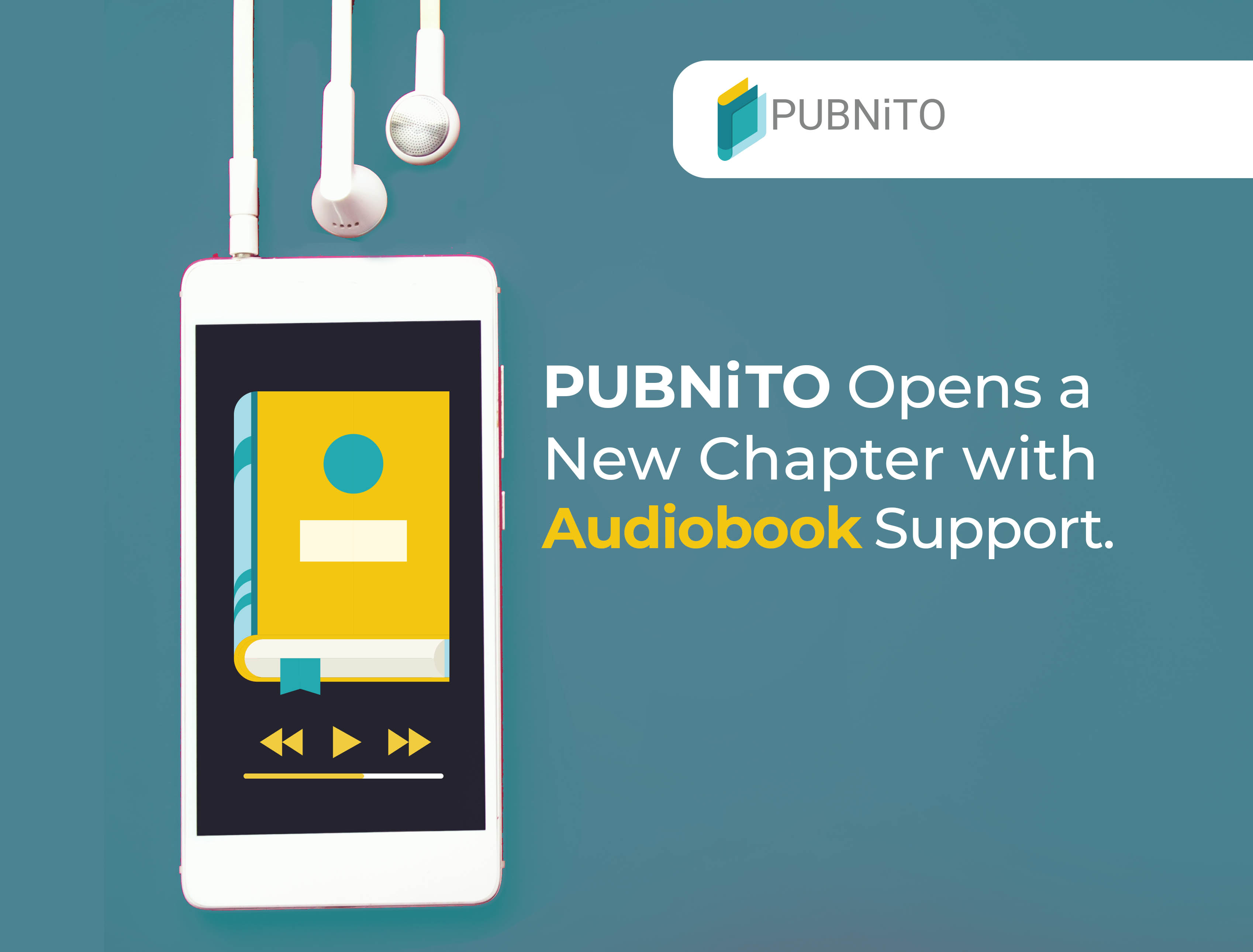 In a world where digital content reigns supreme, PUBNiTO has emerged as a provider in the realm of cloud-based digital publishing. Formerly known for its unwavering support of EPUB3 books, PUBNiTO now unveils its latest integration – the inclusion of audiobooks into its platform. With this addition, PUBNiTO aims to revolutionize the reading experience, catering to the evolving preferences of modern readers and authors alike.
At the heart of this groundbreaking integration lies the formidable Readium LCP (Licensed Content Protection) - a digital rights management (DRM) solution designed to safeguard audiobooks from unauthorized copying and distribution. The combination of PUBNiTO's forward-thinking approach and the strength of Readium LCP introduces a new era of exceptional protection for authors' valuable creations. This collaboration underscores PUBNiTO's dedication to maintaining high standards, ensuring that the rich narratives of storytelling remain secure while promoting an atmosphere of trust and respect for intellectual property.
PUBNiTO has expanded its support to include two distinct audiobook formats. The first format is the .audiobook format from Readium LCP, known for its robust content protection features, which guarantee the security of audio content. The second format is .lpf from W3C, famous for its versatility and accessibility, making it suitable for a broad spectrum of audiobook content.
However, it's important to note that .lpf does not provide content protection.
This expansion allows audiobook creators and publishers to select the format that aligns best with their content and target audience, through the platform's enhanced capabilities.
In recent years, audiobooks have experienced a worldwide surge in popularity. The Audio Publishers Association has reported an 11th straight year of double-digit growth in audiobook sales, according to their annual sales survey. The APA's annual consumer survey also revealed that the audiobook listening market is expanding, with more than half of U.S. adults saying they had listened to an audiobook at some point. This marks a significant jump from 45% in 2022, with nearly 140 million Americans who have tried an audiobook.
PUBNiTO: Empowering Authors in the Audiobook Era

At PUBNiTO, we are dedicated to supporting diverse forms of creative expression. By adding audiobook support to our existing ePUB3 format, we enable authors, publishers, and content providers to share their stories with a global audience. Our goal is to create an inclusive platform where storytelling has endless possibilities.
With the introduction of audiobook support, PUBNiTO enters a new era of audio storytelling. Audiobooks have gained worldwide popularity, transforming the way we engage with literature and knowledge. As authors and readers embrace this medium, PUBNiTO invites them to explore the exciting potential of the audiobook era.
About PUBNiTO

PUBNiTO is an easy-to-setup, secure, and cost-effective solution exclusively designed for publishers and booksellers for let them launch their own digital bookstore in any platform and any language.
FAQ(s)

​

1. Can I access audiobooks on PUBNiTO from any device?
Yes, PUBNiTO's platform supports audiobooks on various devices, making it accessible to readers on smartphones, tablets, and computers.
2. Are audiobooks suitable for educational purposes?

Absolutely. Audiobooks have proven to be valuable educational resources, aiding in comprehension and knowledge retention for learners of all ages.
3. How does PUBNiTO protect audiobooks from unauthorized copying and distribution?

PUBNiTO employs the Readium LCP (Licensed Content Protection), a digital rights management (DRM) solution, to safeguard audiobooks. This technology prevents unauthorized copying and distribution, ensuring the security of valuable audio content.