PUBNiTO applications provide a flexible and user-friendly way to access digital bookstores. Available across a wide array of operating systems, including Windows, Linux, MacOS, Android, and iPhone/iPad, PUBNiTO ensures a seamless reading experience for users. In this guide, we will lead you through the steps of downloading and installing PUBNiTO applications, empowering you to effortlessly access your chosen digital bookstores with convenience.
Step-by-Step Guide
1. Access the Download Apps Page
Open your organization's bookstore. Scroll down to the website's footer, where you will find the Download Apps option.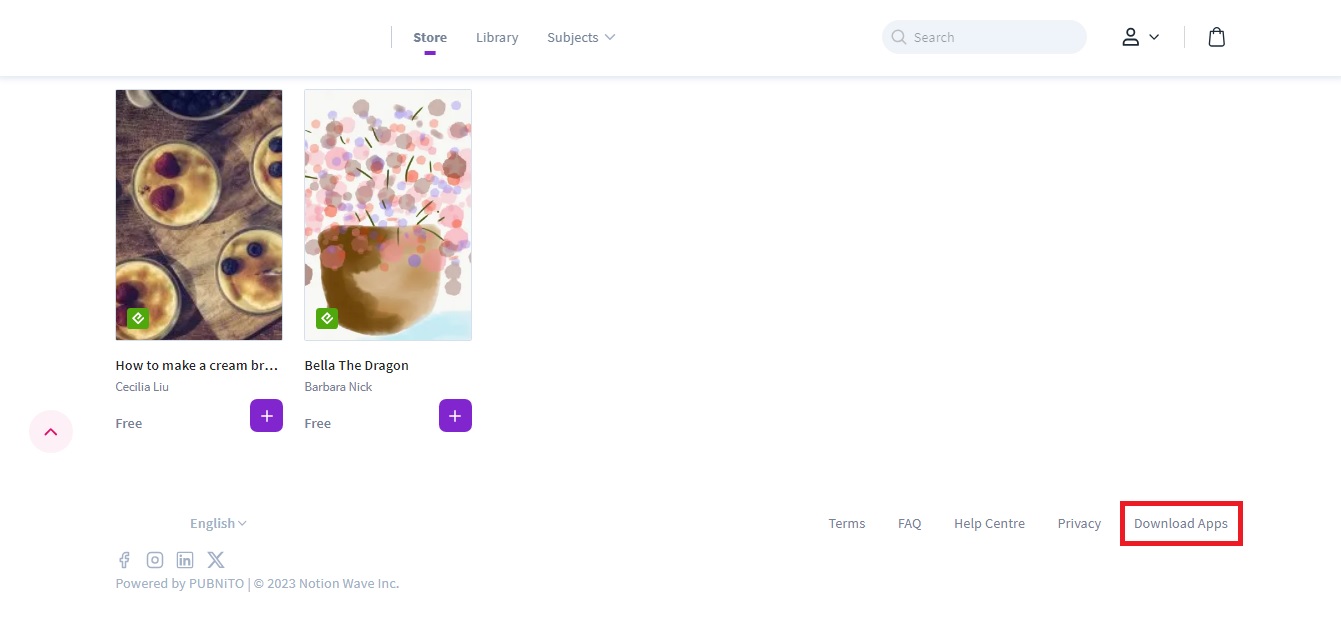 2. Choose Your Operating System

On the Download Apps page, you will see options for various operating systems, including Windows, Linux, MacOS, Android, and iPhone/iPad.
Select the application compatible with your device by clicking on the corresponding section.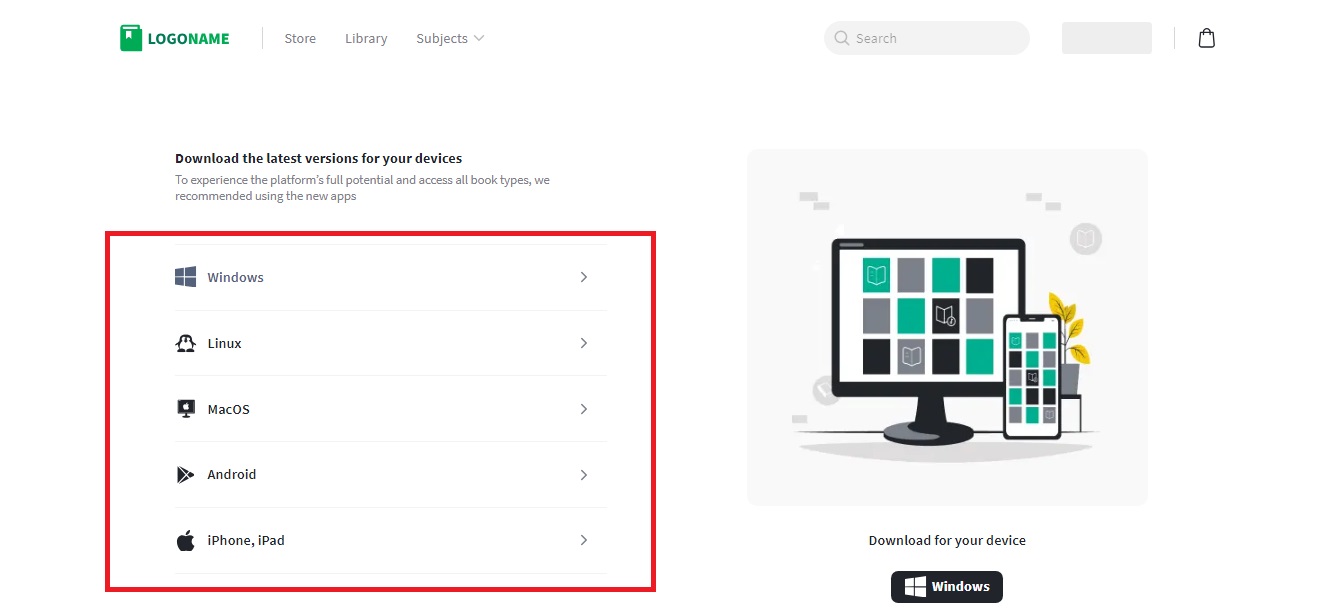 3. Download and Install
Once you have chosen the correct app for your device, you will see the download button on the right side of the app's name, allowing you to start the download.
After the download is complete, run the installation file to install the PUBNiTO application on your device.
4. Find Your Bookstore ID, URL, or QR C

od

e
To access your preferred bookstore, you will need the bookstore's ID or a URL during installation.
At the bottom of your booksto's Download Apps page, you can find information related to your specific bookstore (if you are not on this page, please repeat step 1).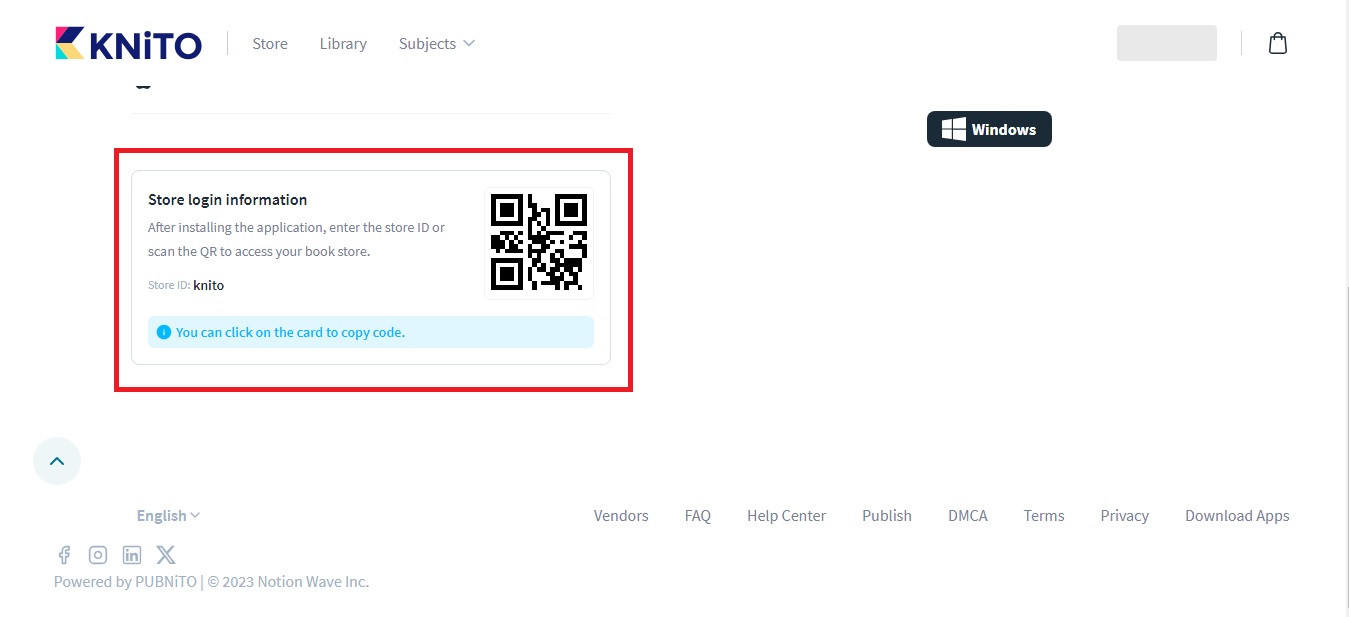 5. Enter the Store ID or Scan the QR Code
In the PUBNiTO app, there is a form for entering a bookstore ID.
Enter the bookstore's identifier in the relevant field.
Furthermore, you can also utilize your device's camera to scan the QR code.

Note: The ability to scan QR codes is applicable to mobile and tablet-related apps.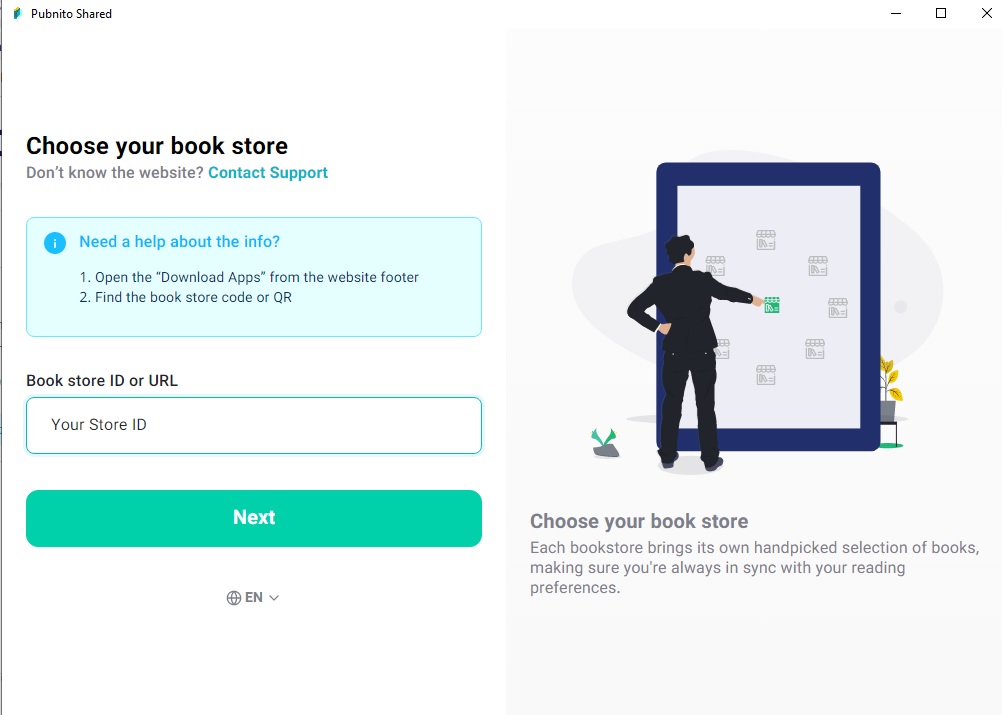 6. Access Your Bookstore

Once you have entered the store ID or scanned the QR code, you will have direct access to your chosen bookstore within the PUBNiTO application.