How to change colour of text in KNiTO Studio editor?
This is a little tricky currently and we might change it in future. However, this is how this is done,
Currently, you can select beginning text of a paragraph and change colour. This will change colour of the whole of your paragraph. This is good when you wish to change colour of a complete paragraph.
If you wish to change colour of a letter or combination of letters, a word, a phrase etc, you need to do as follows:
Select the text
Apply a format such as Bold, Italic, or Underline to it
While the text is still selected, change color
Then undo the format that you applied.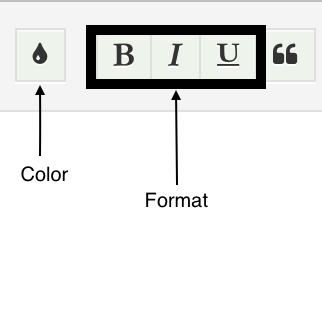 The text will continue to have the colour that you applied.