Many existing books are in PDF format and our publishers are keen to convert them to ePUB3. The reality is that based on our experience due to some intricacies of PDF, it is not a straightforward magic wand that can properly convert a PDF to ePUB3.
However, we have developed components for our Studio which works perfect and you can use to import from PDF and edit your content.
Here is a step by step guide:
Start from Studio. Create your book and add chapters. Select your Chapter and start as if you are going to type in your content: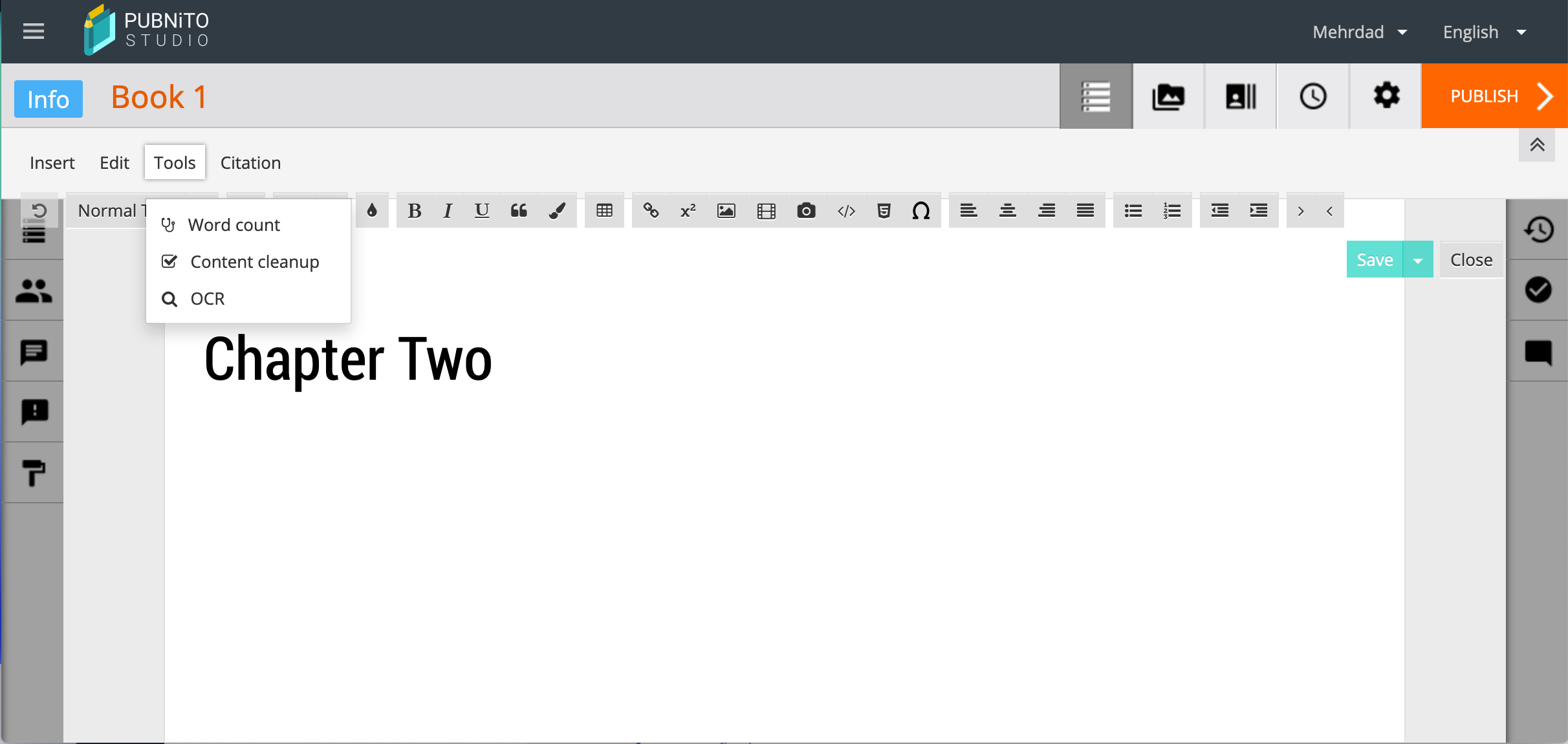 Open the Tools menu and select OCR. You will see your list of previously converted files.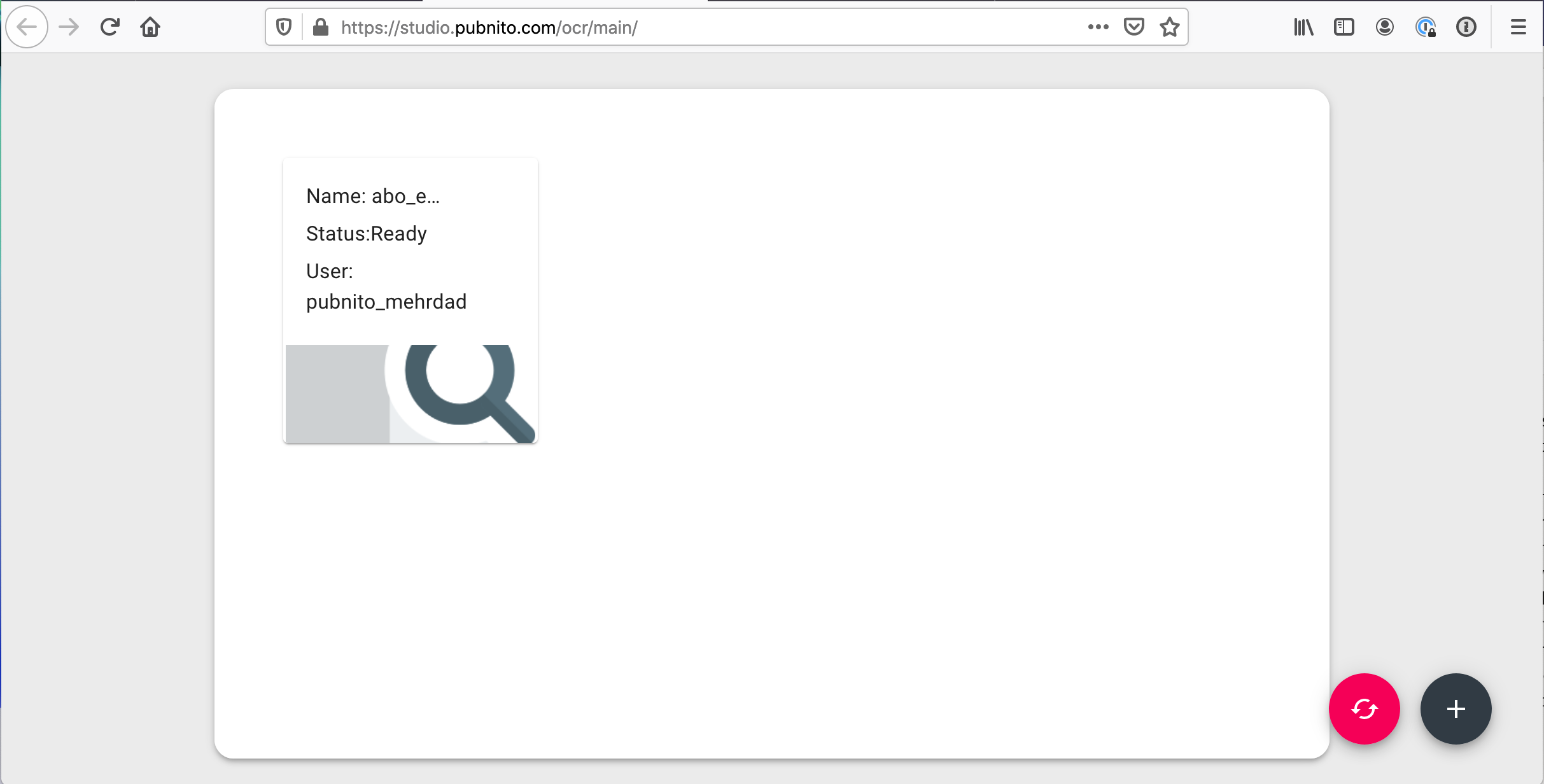 Click on + sign to add a new PDF document from your local or cloud storage: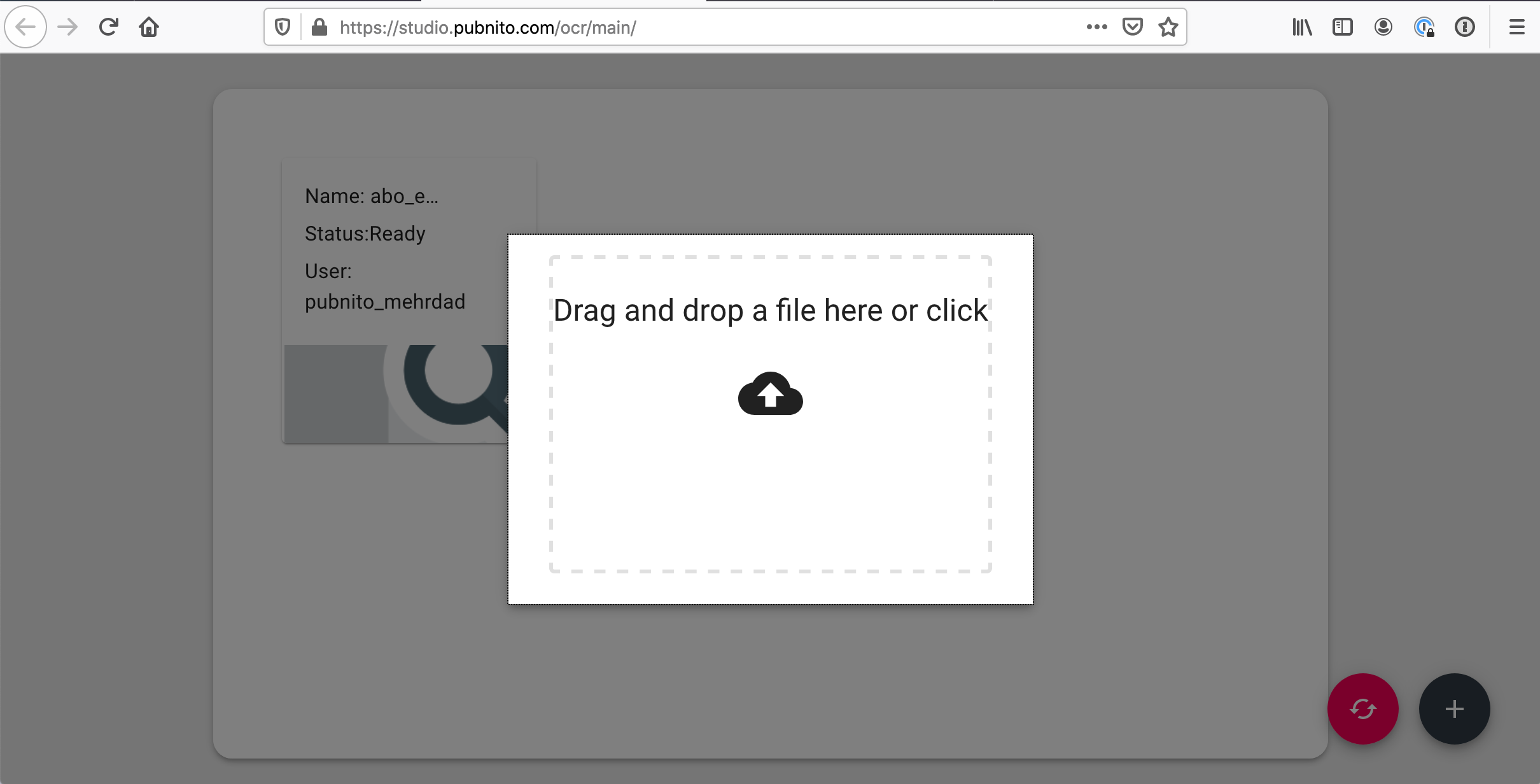 The system uploads your file (file limit is 75MB currently) and starts processing. Once the result is ready, you will see the status changing to "Ready". Processing might take from few minutes to up to 30 minutes.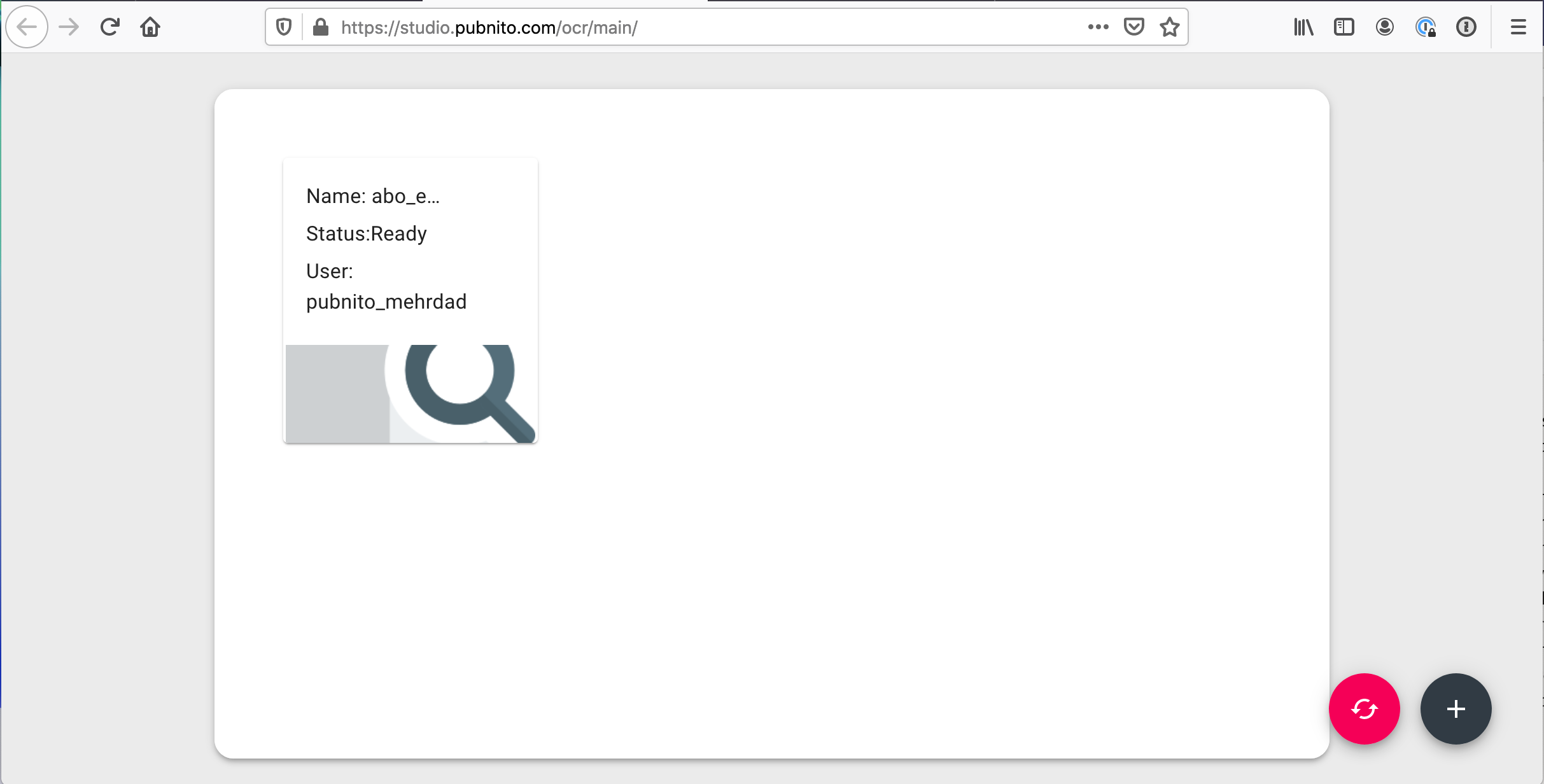 Click on the information window of the converted file to see the actual content: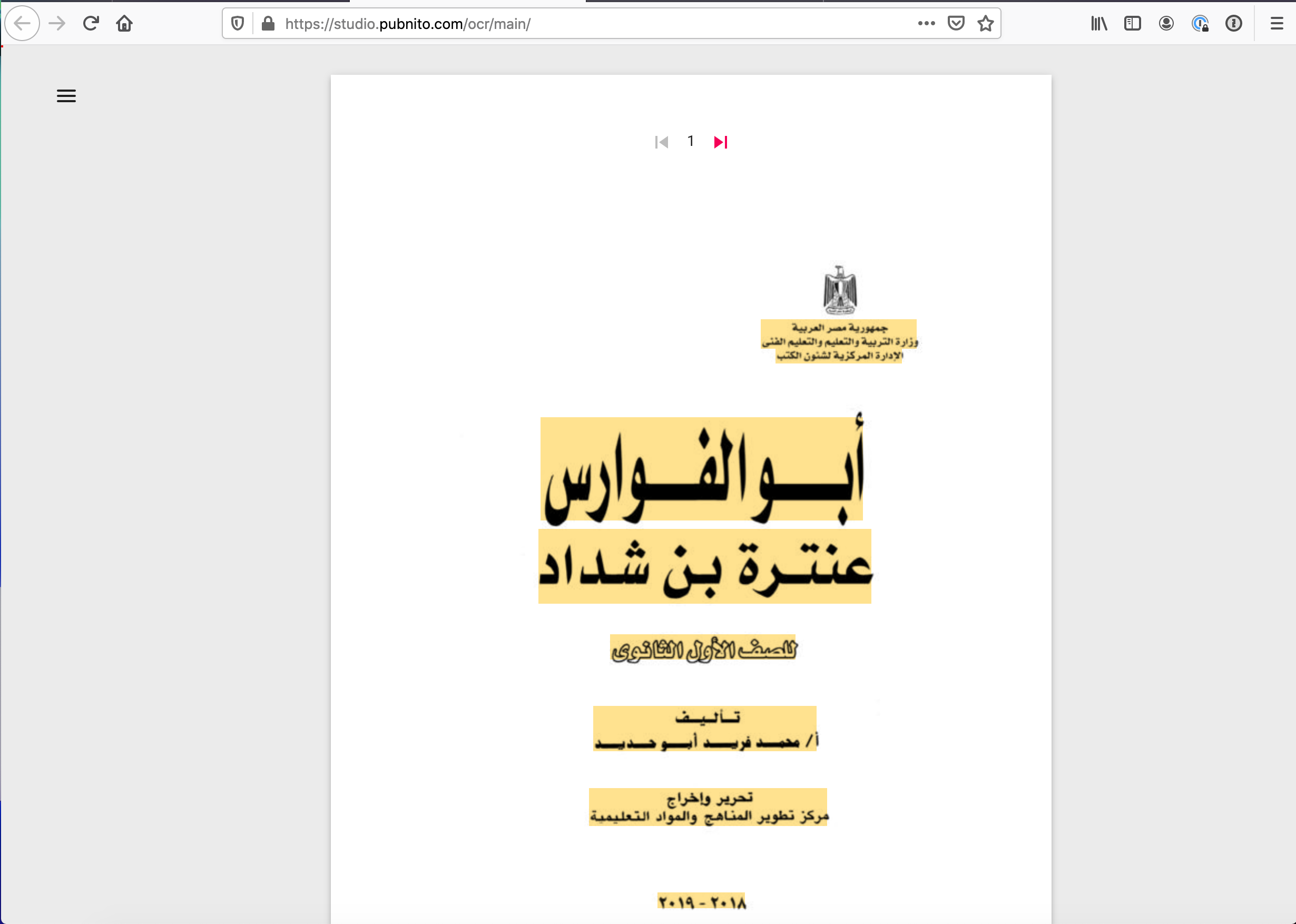 In this example we have used an Arabic book. You can browse the complete converted book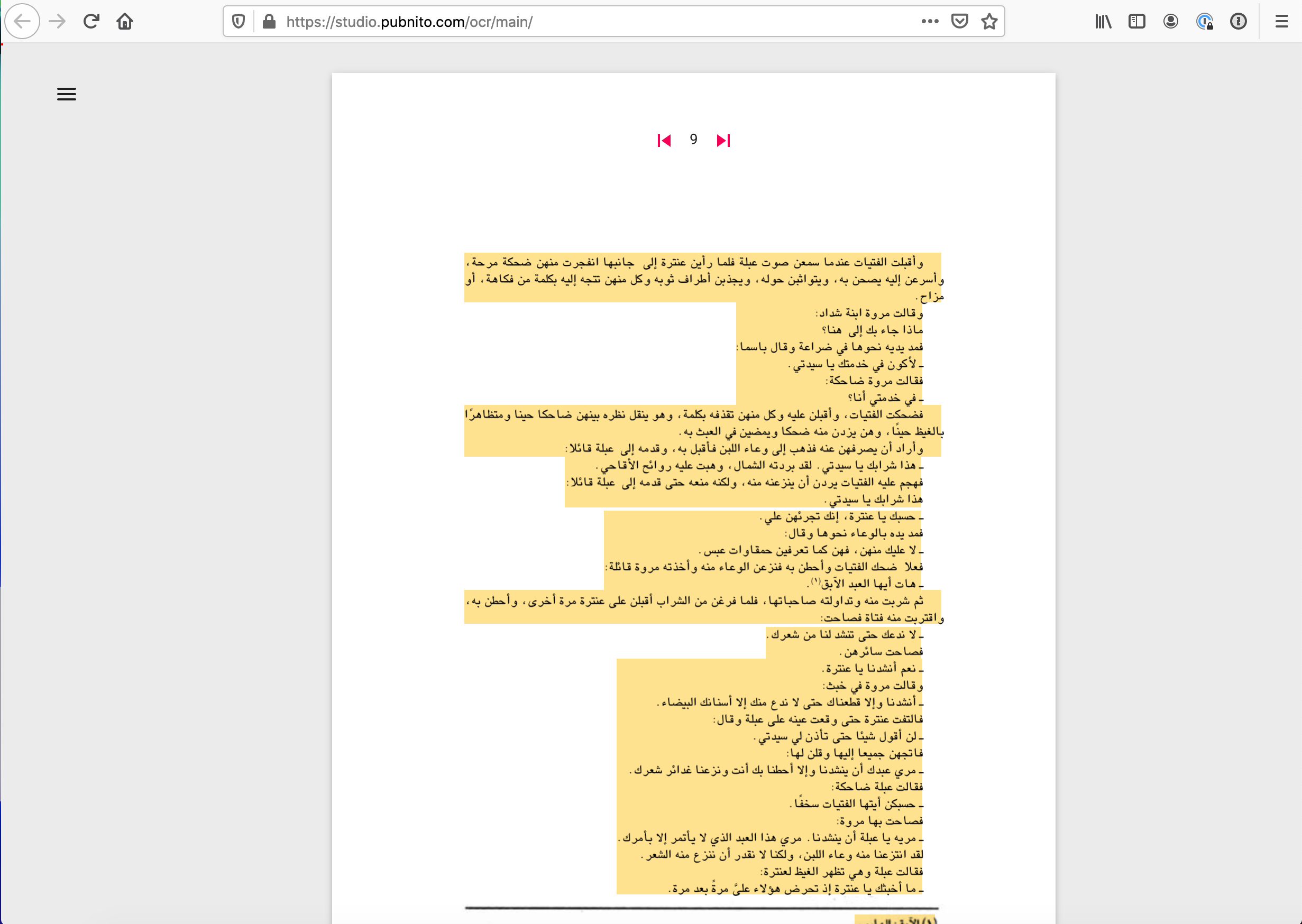 Click on chunks of text in the converted book to select all or some of them. This automatically opens the side bar which shows each chunk in a separate box together with option to edit each.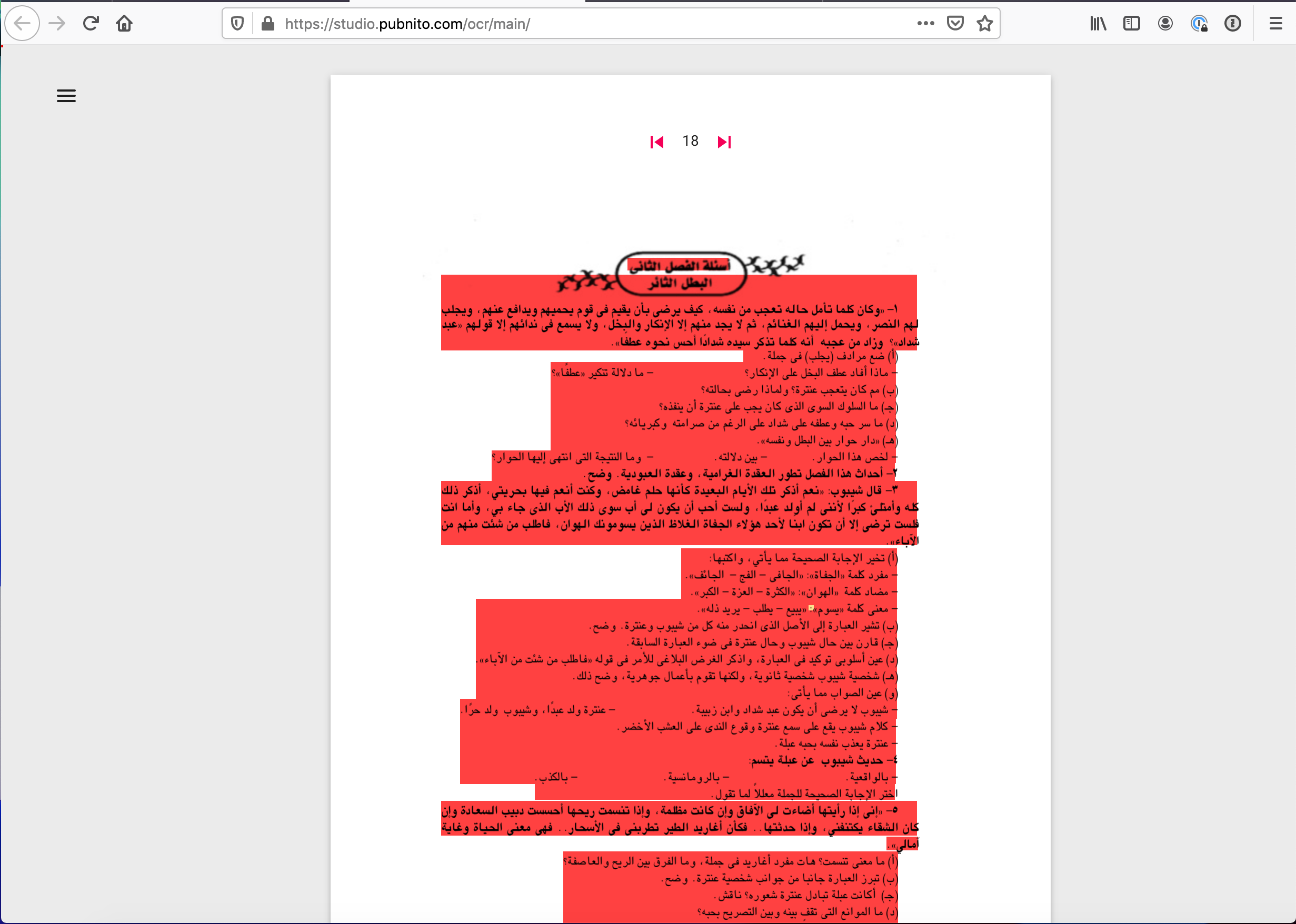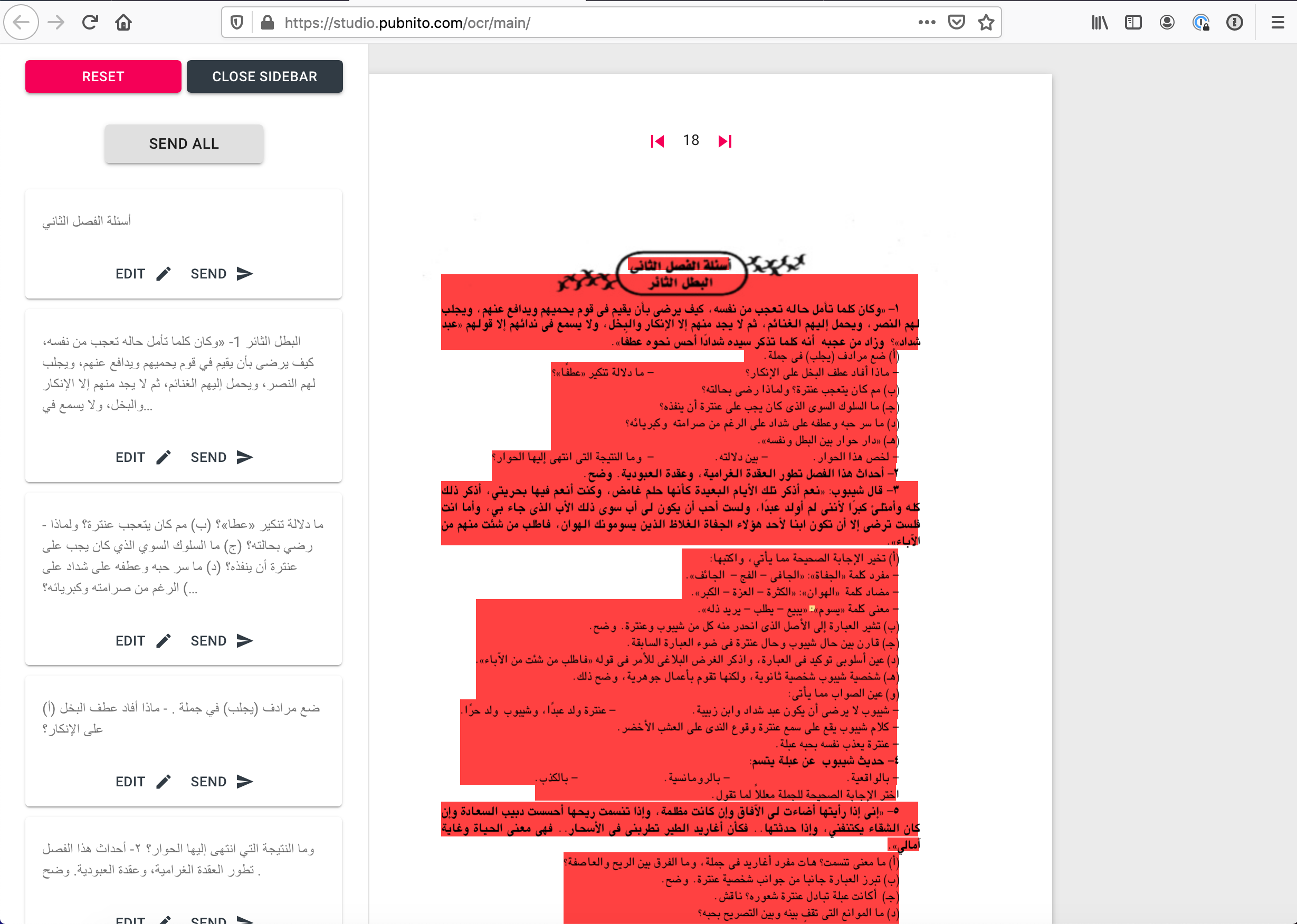 If you find any piece of text might have an error, you can click on Edit to start altering it. Once satisfied, then you can save it.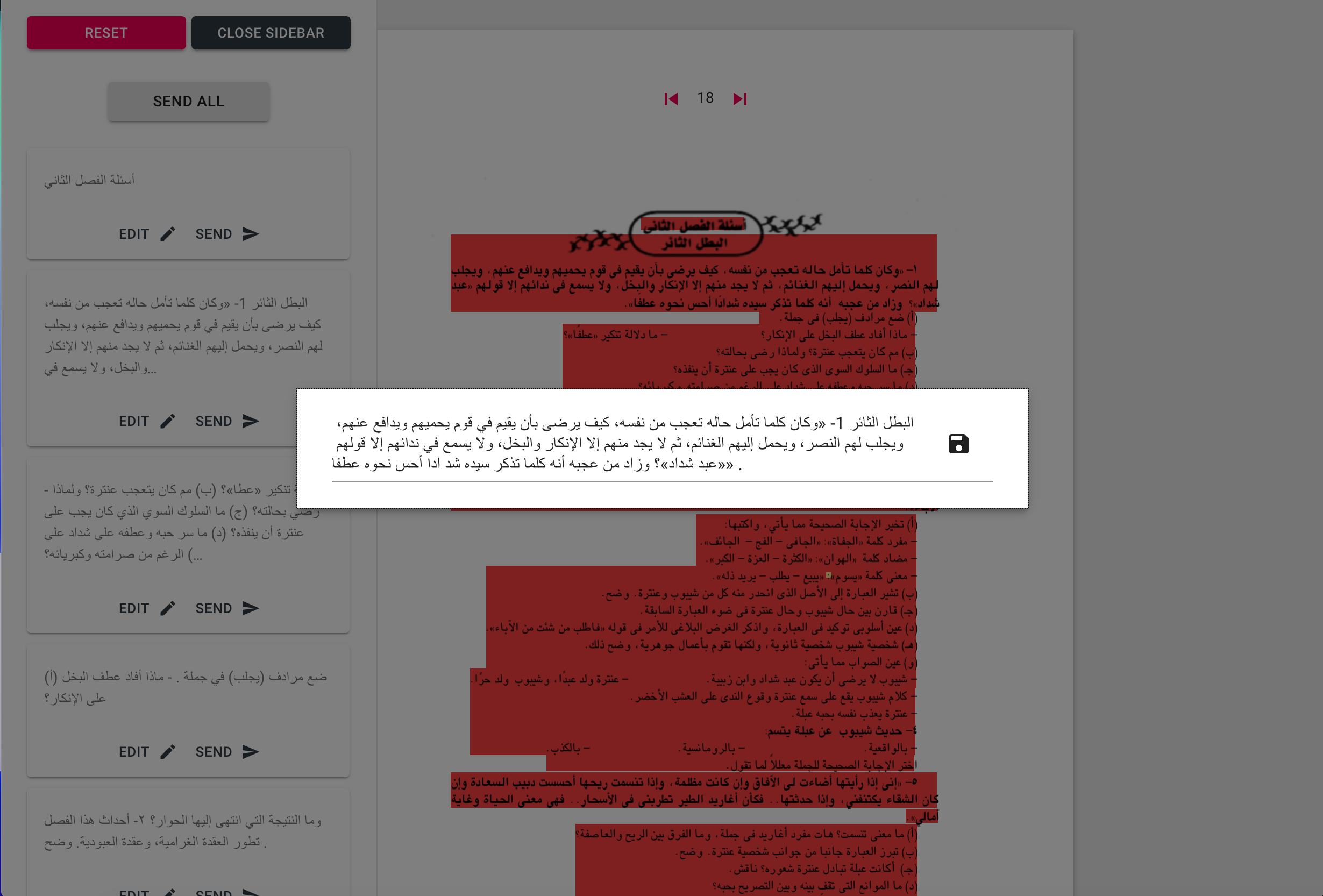 You can then send each piece of text by clicking on "SEND" underneath the text or use "SEND ALL" on the top of the side bar to all everything in that page to the book.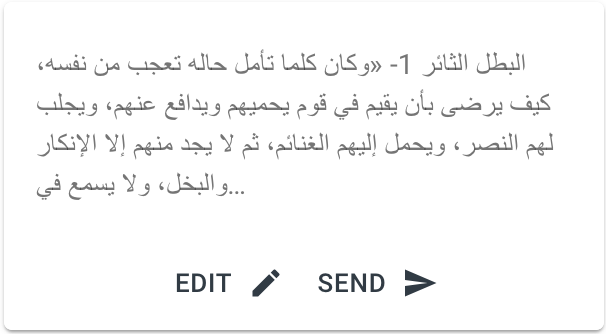 And here is how it looks inside your book: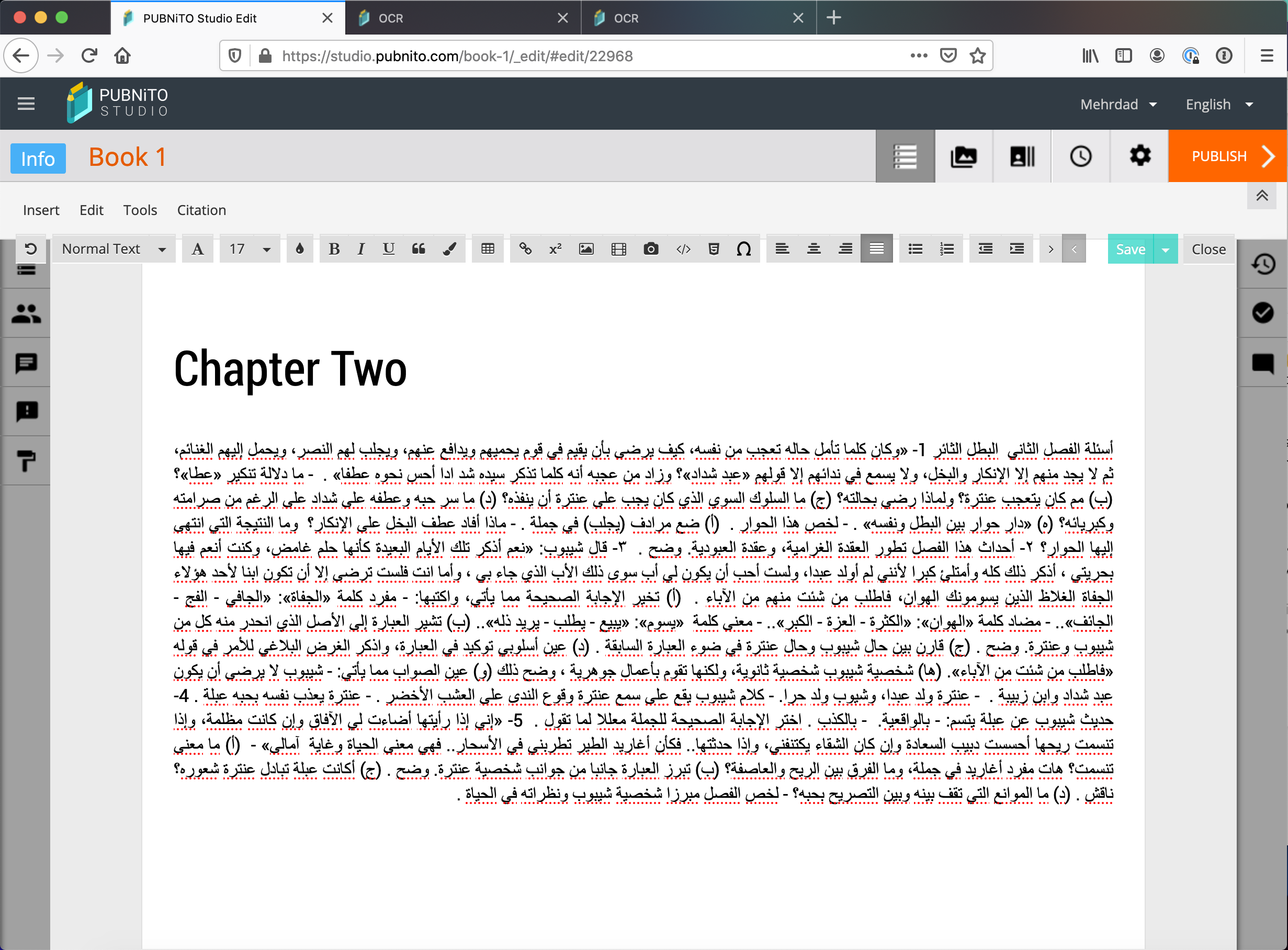 In the next few slides you will see the process for an English book. We are showing right after the conversion is completed: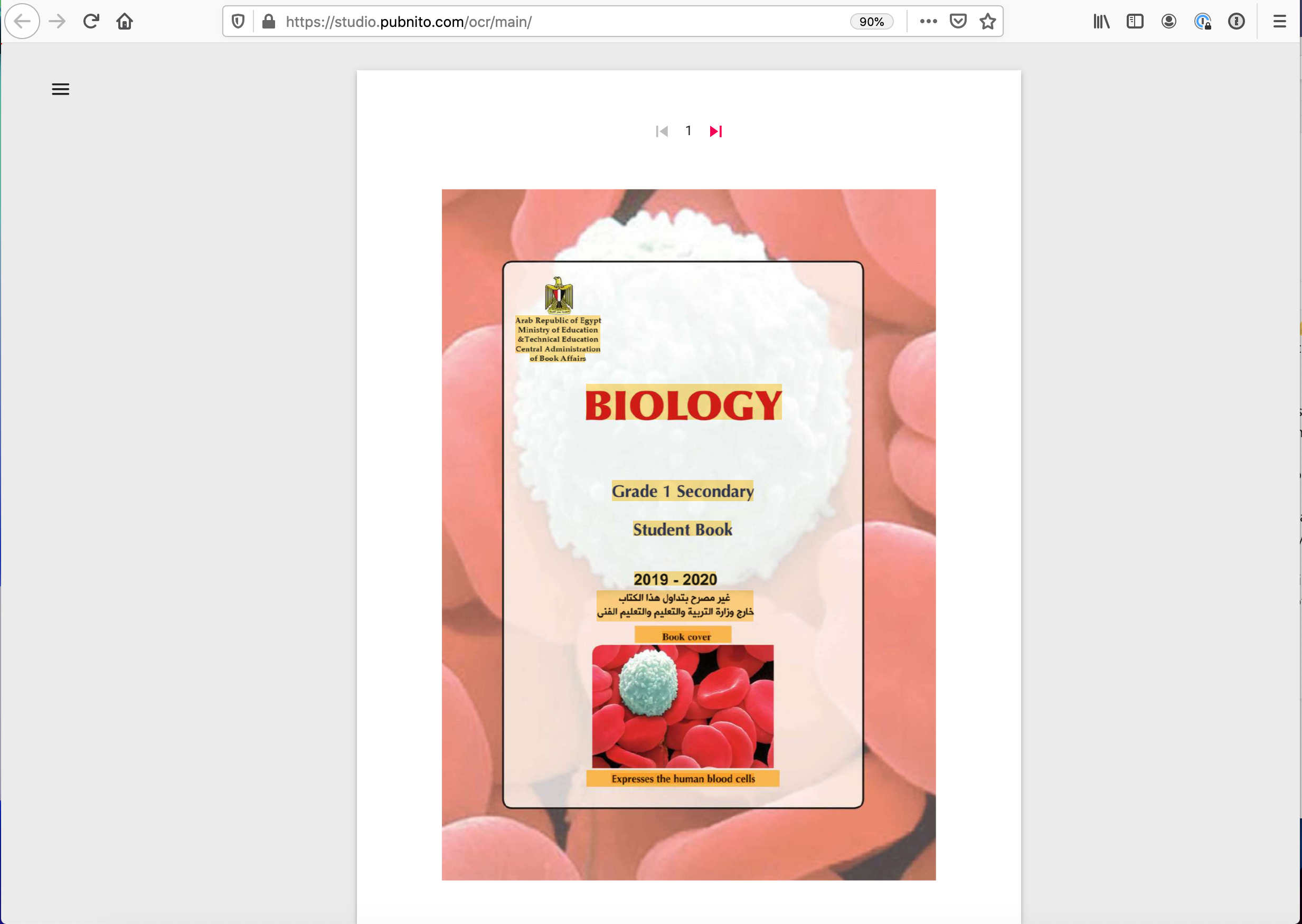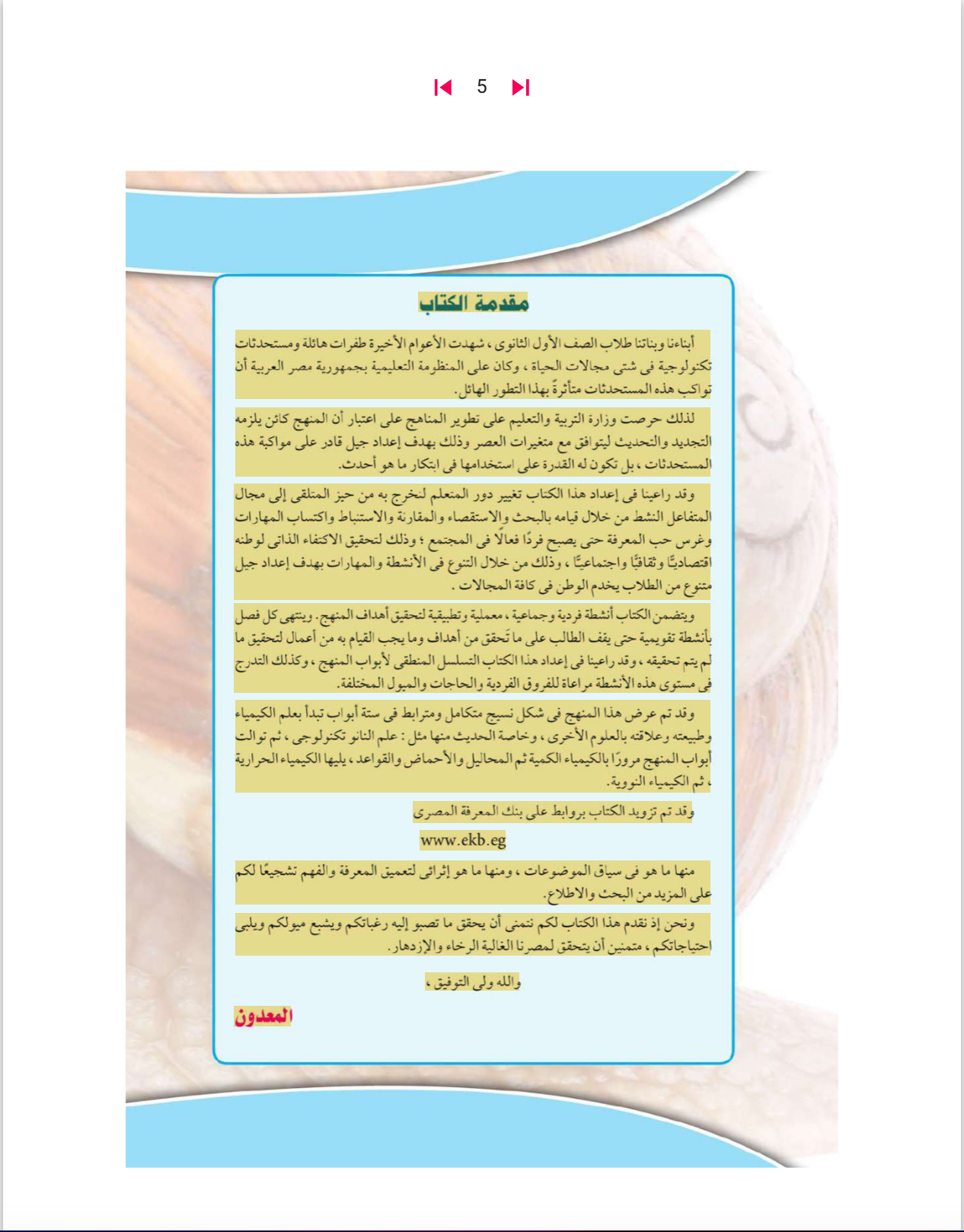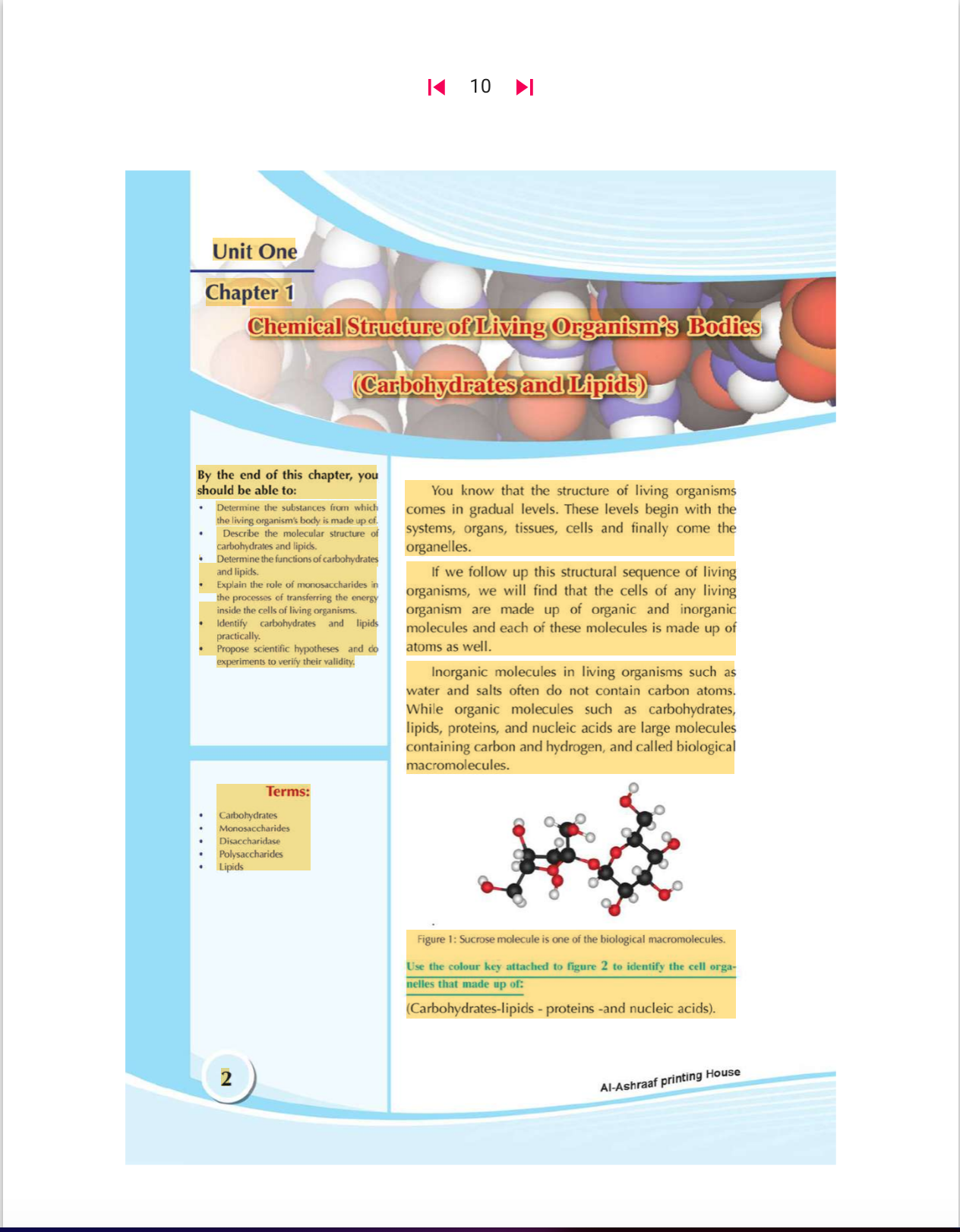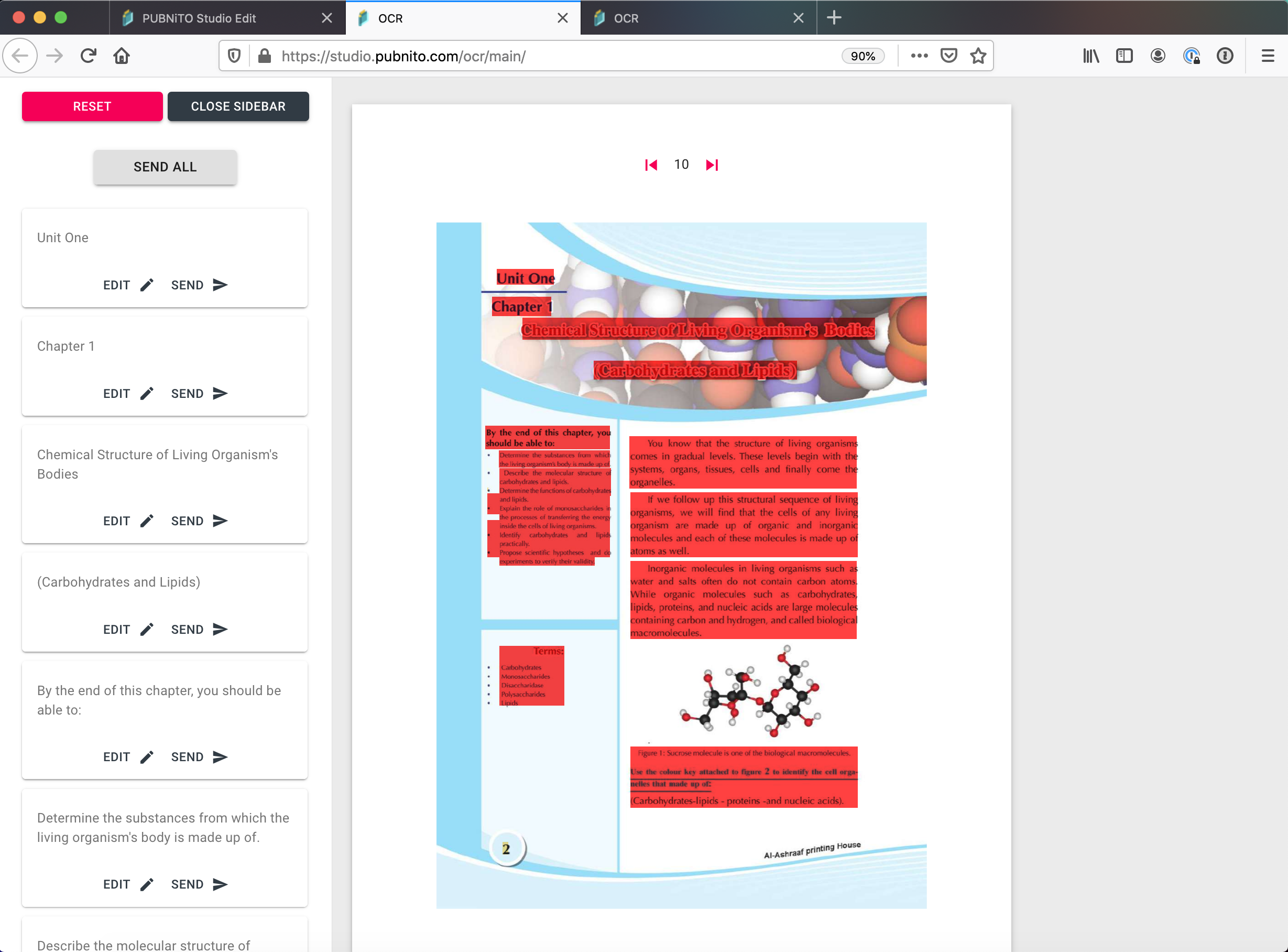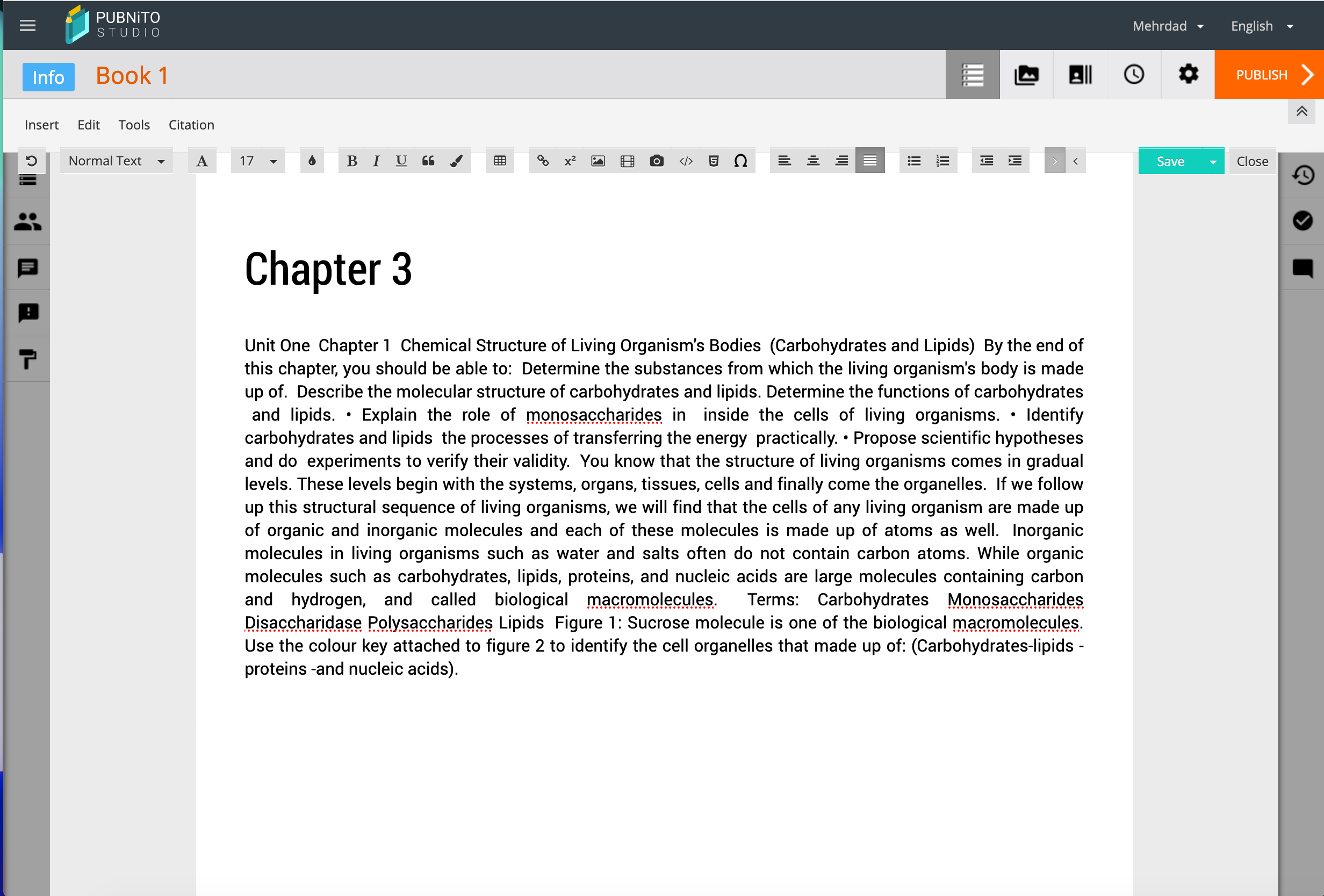 We recommend that you use two monitors or two adjacent windows on your computer to see both converted pieces and the corresponding text inside your Authoring Studio to step by step complete a chapter and add images directly.