PUBNiTO Administrator Console
The PUBNiTO Admin Console is a robust platform designed to simplify and elevate digital publishing operations. It offers a wide range of features, from tracking user engagement and optimizing content delivery to managing finances and ensuring seamless payments. With user-friendly tools like engagement metrics, time zone settings, Google Tag Manager integration, and support services, the console enhances user experience as well as data-driven decision-making. Additionally, it enables social media outreach, customizable themes, reader-friendly fonts, trial experiences, and secure financial management. This all-in-one solution empowers publishers to efficiently navigate and enhance their digital publishing journey.

The PUBNiTO Admin Console is a comprehensive solution for effectively managing and optimizing your digital publishing platform. Whether you're focused on user engagement, or financial transparency, or content customization, this console equips you with the tools you need to succeed in the dynamic world of digital publishing.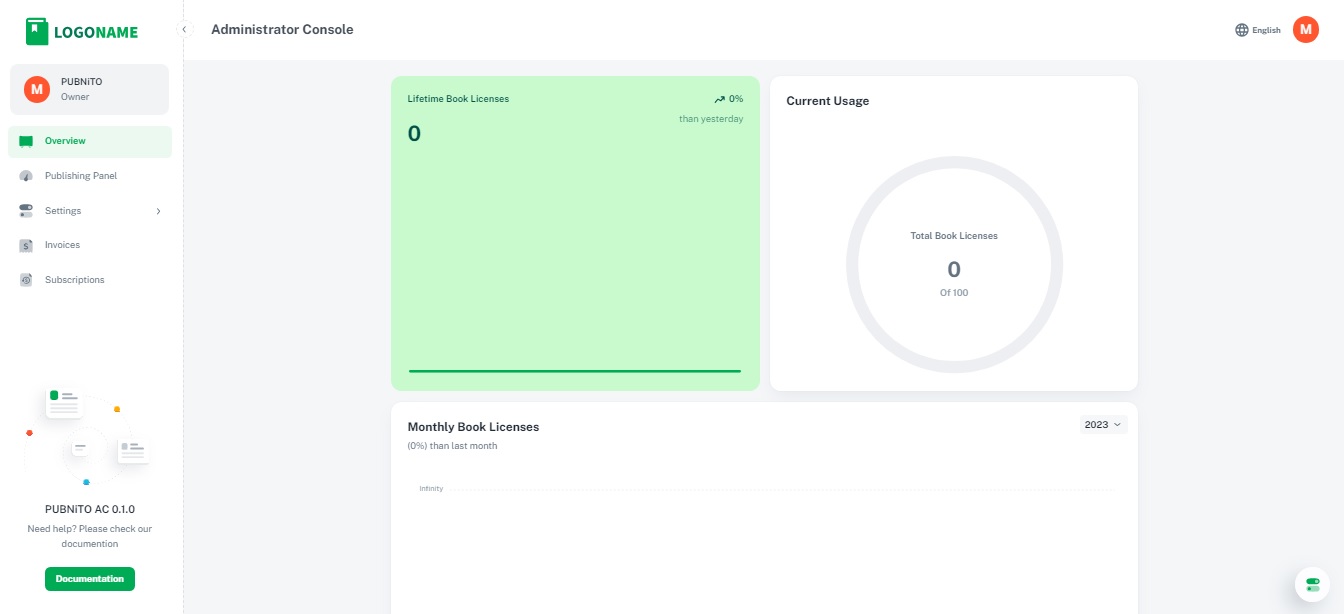 Related Articles

Creating Your Bookstore on PUBNiTO

Follow these steps to set up your bookstore on PUBNiTO: 1. Open your web browser and visit https://www.pubnito.com/plans 2. Locate and click on the Get Started button. 3. Choose the plan that best suits your needs based on the number of titles, ...

PUBNiTO Expands its Horizons with PDF Support!

In a development, PUBNiTO, the cloud-based digital publishing platform, is thrilled to announce its latest enhancement: PDF format support. Until now, PUBNiTO has solely focused on the ePUB3 format, but we are now expanding to include the widely ...

Getting Started with PUBNiTO Studio: Account Creation

This guide will walk you through creating an account and provides a step-by-step overview of the options available when you first enter the studio. Creating an Account Step 1: Access PUBNiTO Studio Enter the following URL into your browser: ...

Unleashing Creativity: The Power of PUBNiTO Authoring Studio

In the competitive world of digital publishing, where creativity and innovation converge, PUBNiTO Authoring Studio stands out as a distinctive tool. It was created to make authors and publishers feel more in control, allowing them to use the EPUB3 ...

Announcing a New Chapter: PUBNiTO Welcomes Audiobooks to its Cloud-Based Digital Publishing Platform

In a world where digital content reigns supreme, PUBNiTO has emerged as a provider in the realm of cloud-based digital publishing. Formerly known for its unwavering support of EPUB3 books, PUBNiTO now unveils its latest integration – the inclusion of ...