The Edit Interface is the central hub for authors to create and configure their electronic book. It offers complete control over the book creation and setting processes. Within this interface, authors can access the Table of Contents view and utilize various options to effectively manage their book.
Accessing the Edit Interface Page
You can enter the Edit Interface page in two ways:
After creating your book, go to My Dashboard. Click on the Edit Book (pencil icon) to enter the interface.



On the Read Book page (On My Dashboard page, after clicking on the eye icon located on each book, you will be directed to this page), Click on Edit located at the beginning and end of each chapter.






Edit Interface Options

Table of Contents: Within the Edit Interface, authors can create new chapters and sections, initiate chapter editing, rearrange the order, and modify the status of their book. Upon entering the Edit Interface, this section is automatically displayed as the default view, providing authors with easy access to these essential features.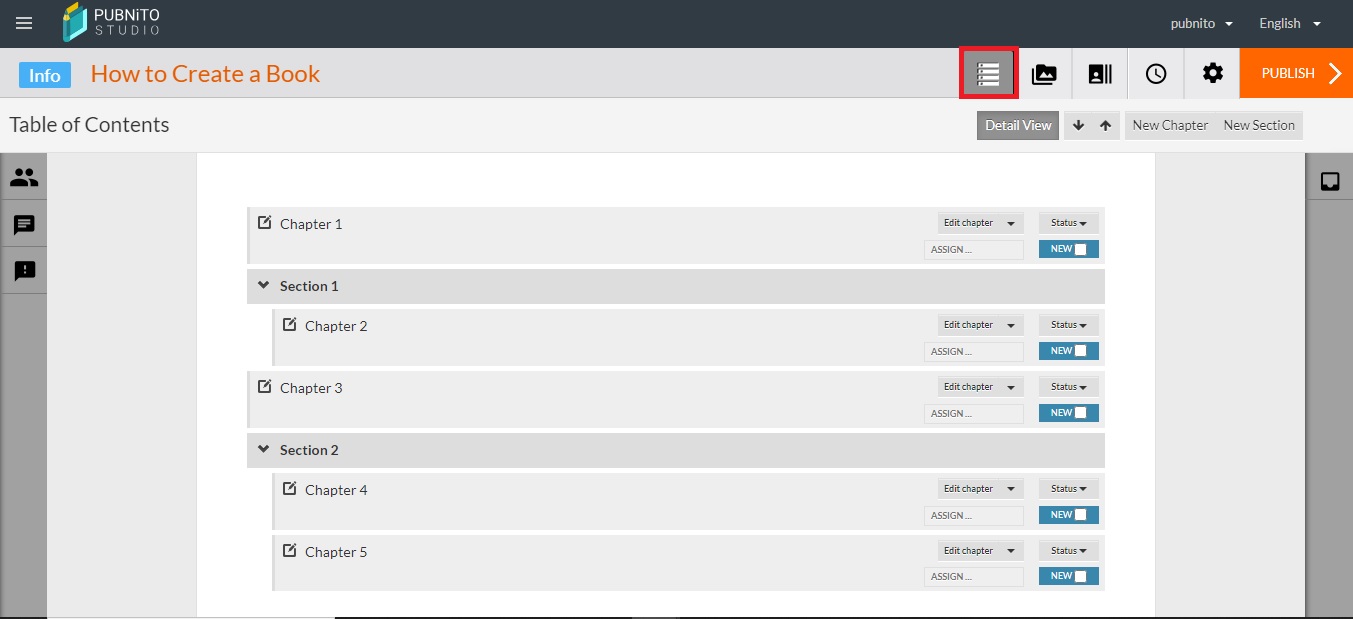 Media: All images and files uploaded for the book are listed here, allowing authors to upload new files and delete unwanted ones.


Cover Manager: The Cover Manager enables authors to upload, manage, and publish book covers.


Book History: Authors can track edits and revisions made to the book, compare changes, and view the revision history.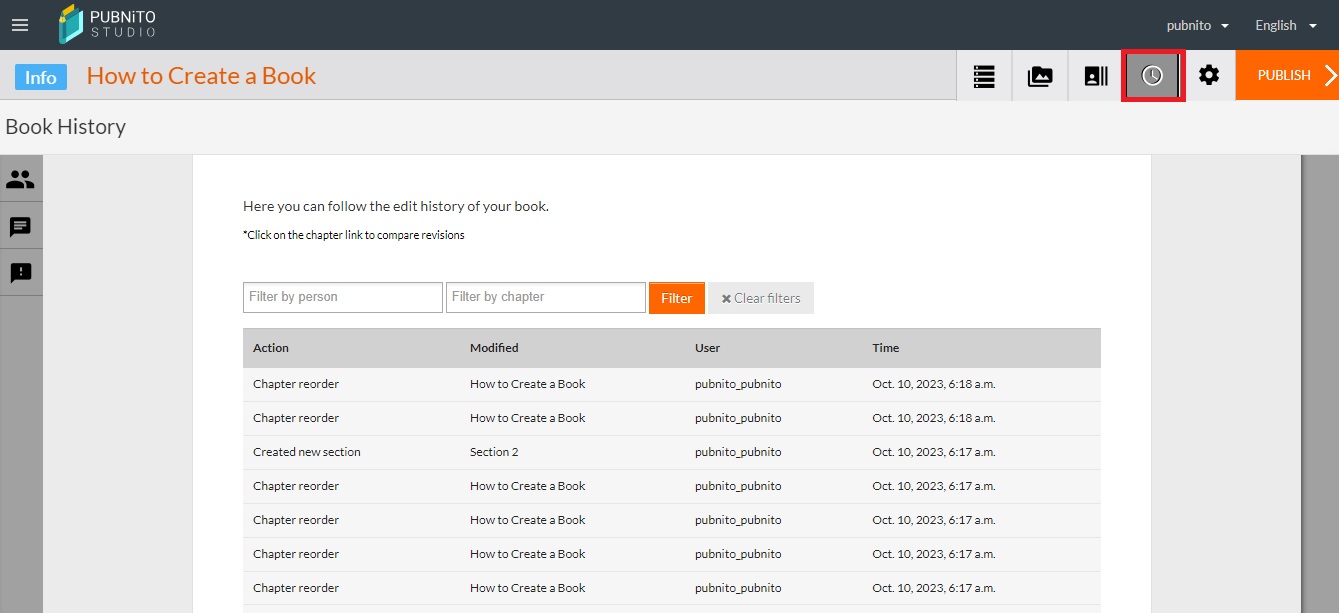 Settings: In this section, authors can configure various aspects of the book, such as language, license, metadata, roles, and permissions.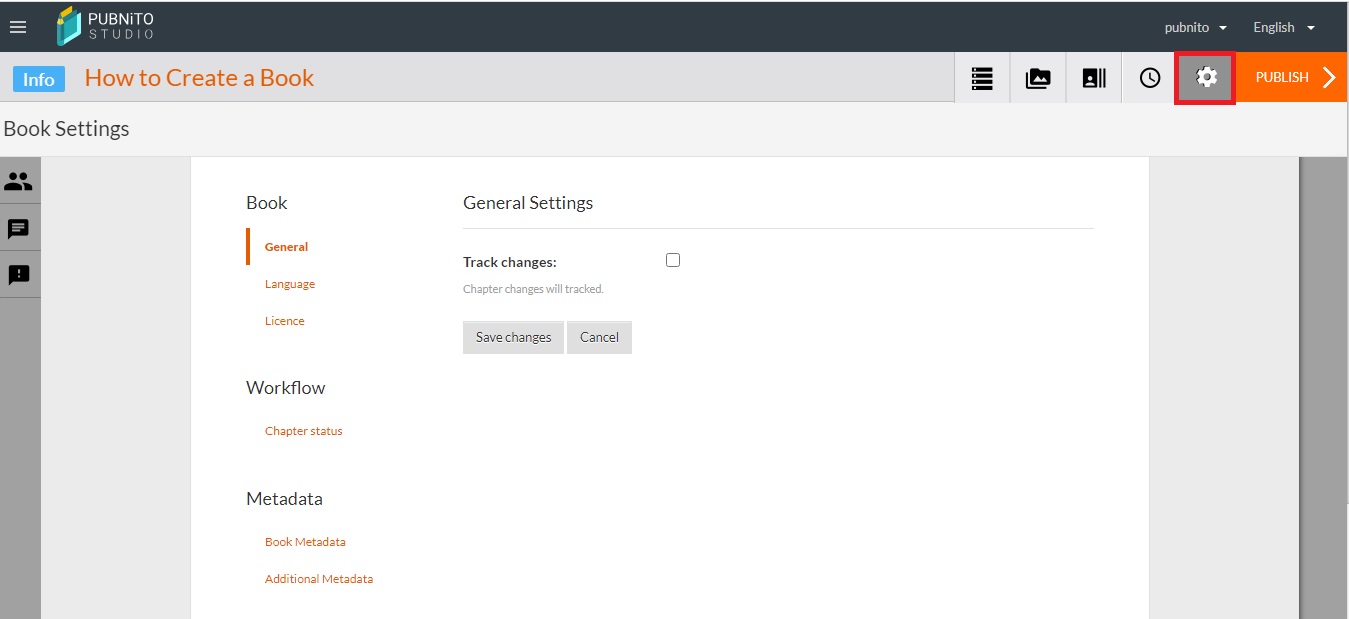 Publish: The Publish section includes the necessary settings to prepare the book for export or direct publishing in the store.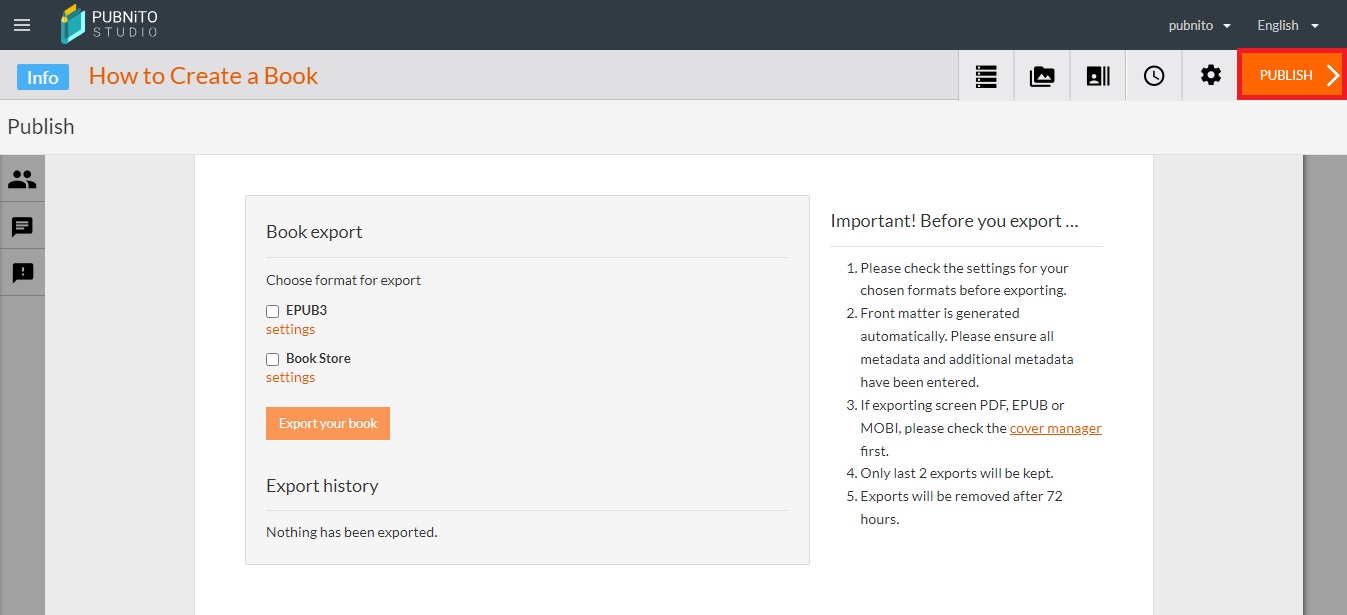 The Edit Interface also features three communication tabs on the left side of the page:
Online people: Authors can see who else is currently working on the book.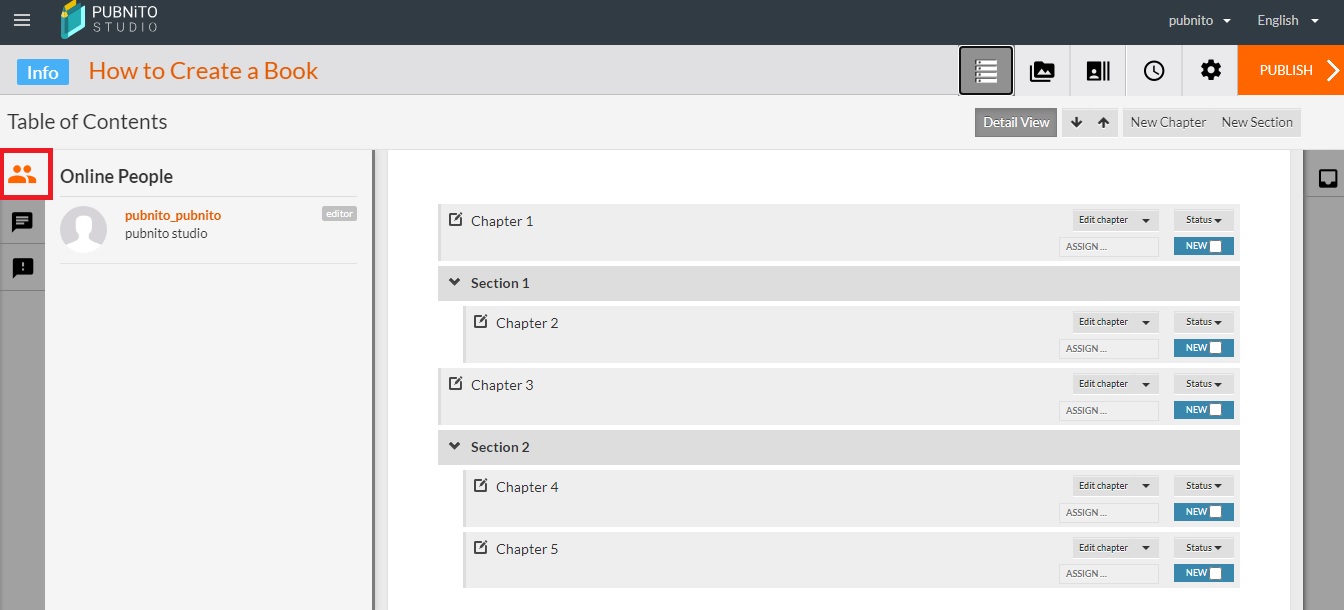 Chat: The Chat tab displays manual and automatic notifications in a timeline. Additionally, online users can chat with each other.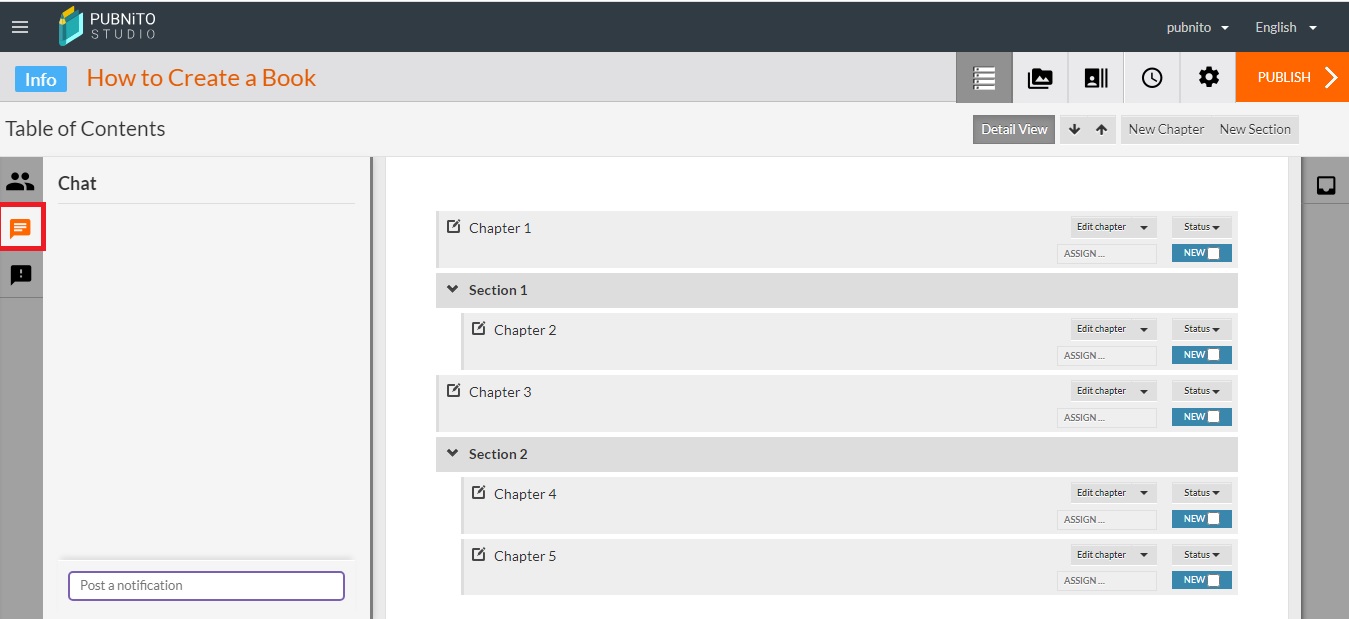 Notes: Authors can use the Notes tab as a shared space for collaborating with other users on the book.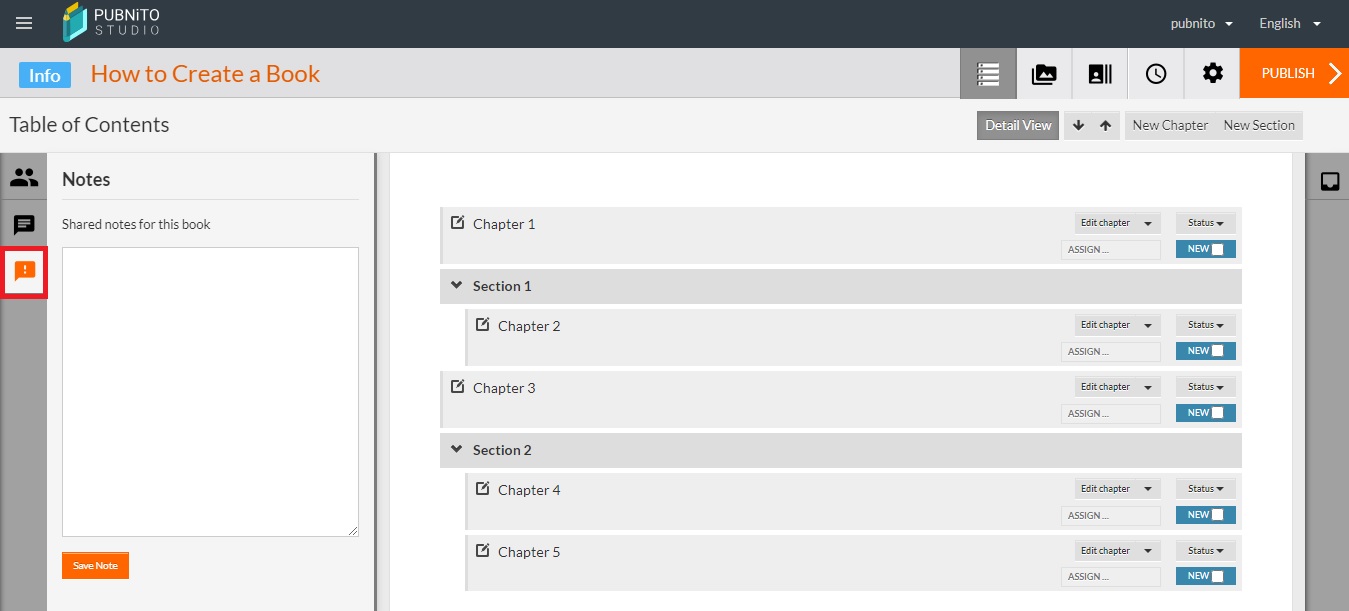 For more details about these features, you can refer to the relevant articles.