The Quote tool provides a structured way to add quotes to your text. It makes the process easy, keeps your work tidy, and looks professional. It's mainly used to add quotes from other sources to your document and includes a standard way to cite the quote.
How to Add a Quote
1. Pick the Text
Select the text in your document you want to quote.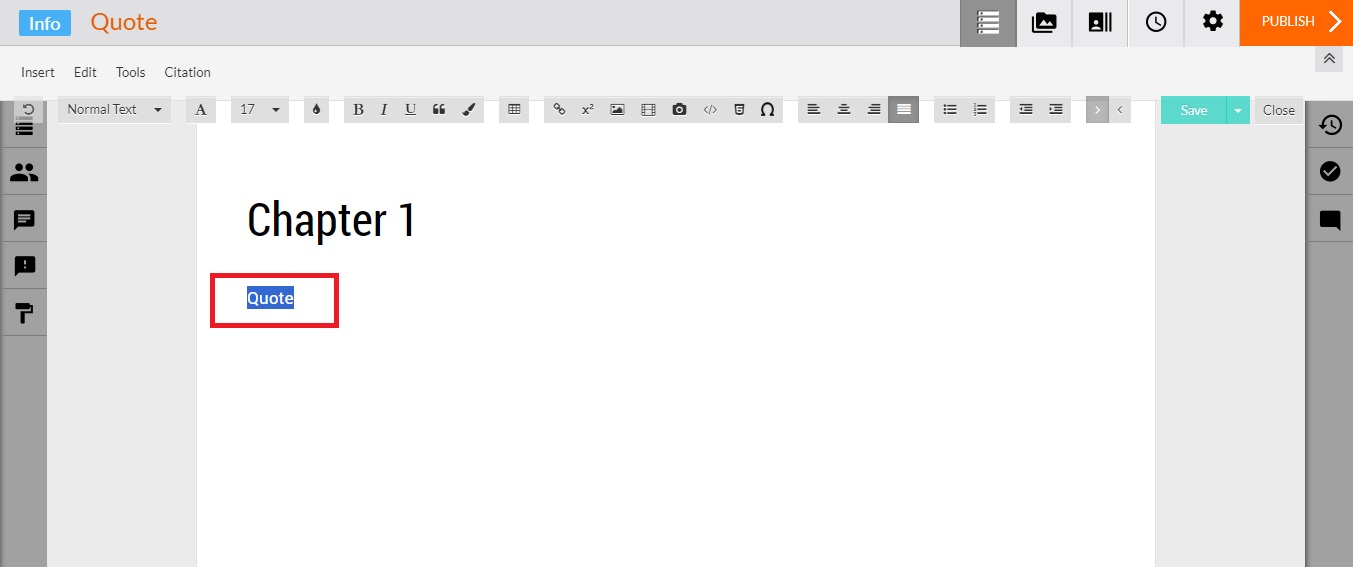 Click the Quote button in the editing toolbar to start.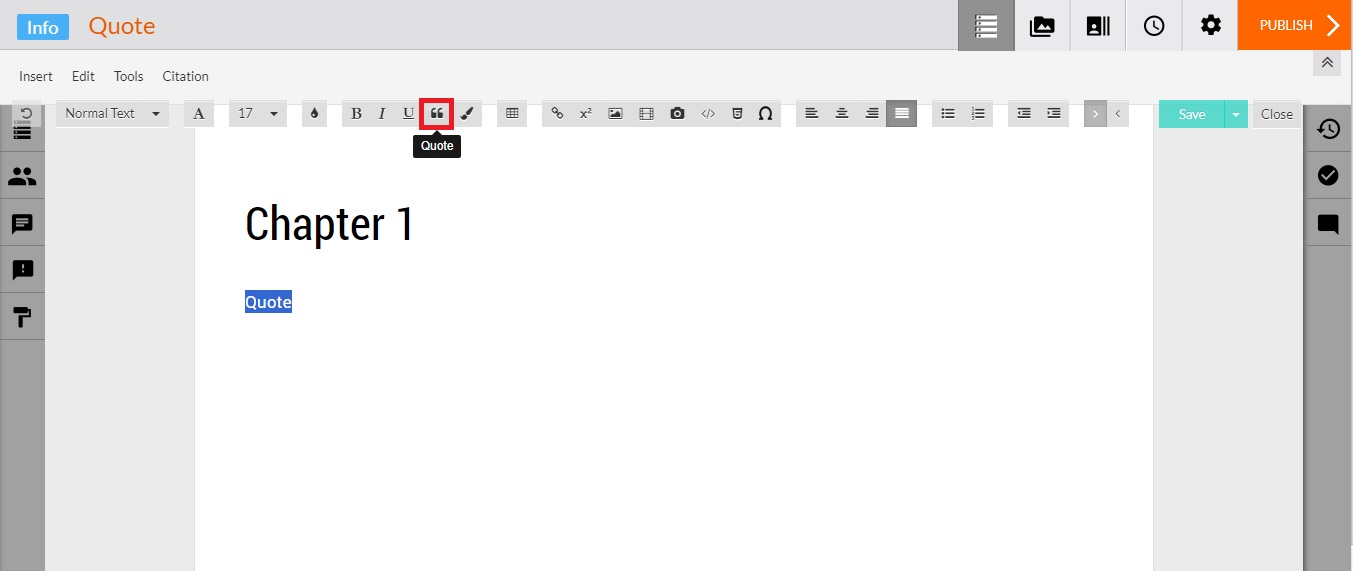 The New Quote modal will pop up, showing the text you picked.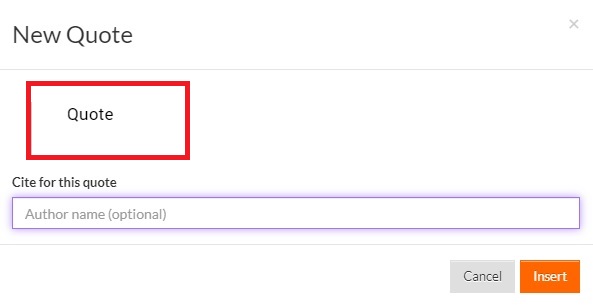 3. Add the Auth

or (Opt

ional)
You can type the author's name in the Cite For This Quote box.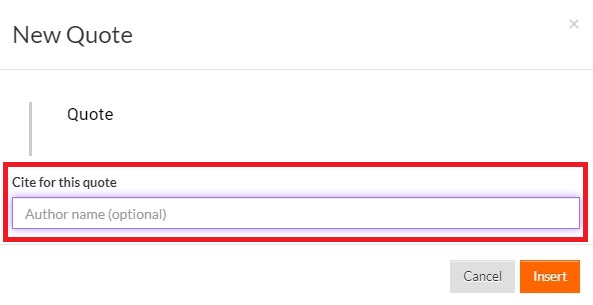 4. Insert the Quote
Click Insert to add the quote to your document.